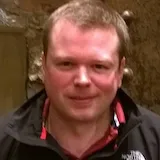 Duncan McCrory
PhD Candidate
Contact details
Biography
Duncan McCrory is a PhD candidate in the Defence Studies Department and a member of the Freeman Air and Space Institute.
Research Topic: Intelligence, Surveillance and Reconnaissance in Anti-Access/Area-Denial Environments.
Abstract:
Air and Space-based Intelligence, Surveillance and Reconnaissance (ISR) operations are critical to gaining Information Advantage in modern conflict. However, the ability to conduct ISR operations is becoming increasingly challenged by the proliferation of Anti-Access/Area-Denial (A2/AD) capabilities. This includes next generation combat aircraft, ground-based air defence systems, anti-satellite capabilities, electronic warfare, hypersonic weapons, offensive cyber operations and directed energy weapons. These weapon systems can be integrated and layered to form formidable A2/AD environments, which can degrade, deceive and deny ISR operations.
The implications cannot be understated; degradation, deception and denial of the ability to gather intelligence from the air and space could lead to an elevated risk of escalation, and severely impact operational effectiveness, including reduced probability of mission success, increased combat losses and collateral damage.
Duncan is examining the growing threat posed by A2/AD environments out to the 2040 timescales, and the role Electronic Warfare could play as a fundamental enabler to more survivable and effective Air and Space-based ISR operations, to inform future ISR capability development. 
Biography: 
Duncan is an Aerospace Systems Engineer, with over twenty years of experience working in Defence, primarily on Integrated Mission Systems for Combat Air and ISR. Duncan has provided technical leadership on a number of UK and International programmes, operating in Chief Engineer and Capability Management roles.
Duncan has a Bachelor's Degree in Engineering from Trinity College, Dublin (2003) and a Master's Degree in Science (Systems Engineering for Defence Capability) from Cranfield University (2019).
Duncan is a Chartered Engineer and was elected a Fellow of the Royal Aeronautical Society in 2017 for his contribution to aviation.
Research interests: 
Modern Air & Space Power
Intelligence, Surveillance and Reconnaissance
Multi-Domain Operations
Anti-Access/Area-Denial Capabilities
Electronic Warfare
Supervisors: 
Primary Supervisor: Dr. David Jordan
Secondary Supervisor: Prof. Greg Kennedy
Publications:
Russian Electronic Warfare, Cyber and Information Operations in Ukraine: Implications for NATO and Security in the Baltic States. Royal United Services Institute Journal, Volume 165, 2020, Issue 7. https://doi.org/10.1080/03071847.2021.1888654
Research
Freeman Air & Space provides independent, original knowledge and analysis of air and space power issues.
Research
Freeman Air & Space provides independent, original knowledge and analysis of air and space power issues.