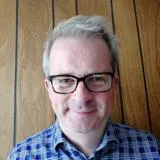 Professor Ed Hopkins
Professor of Economics
Contact details
Biography
Ed Hopkins studied at Oxford University, LSE and the European University Institute, in Florence, Italy.
He joined King's College London in 2023 from the University of Edinburgh. He has also been a visitor at the EUI, the University of Pittsburgh, the University of California, Santa Barbara, the California Institute of Technology and the University of British Columbia.
Ed's research is in game theory and more generally microeconomic theory. He has worked on several aspects of behavioural and social economics, including status concerns, tournaments, learning, inequality and marriage matching. He has also worked on experiments to test some of these theoretical predictions.
Are you accepting PhD students?
Yes