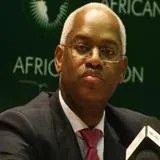 El Ghassim Wane
Visiting Senior Research Fellow
Biography
El-Ghassim Wane was appointed Visiting Senior Research Fellow at the African Leadership Centre in 2019. He is a leading practitioner on the Centre's Practice of Leadership programme.
He served as the Chief of Staff/ Chief Advisor of the African Union (AU) Commission Chairperson from October 2017 to April 2019. Between January 2016 and September 2017, he held the position of United Nations (UN) Assistant Secretary-General (ASG) for Peacekeeping Operations.
He served as the AU Commission Peace and Security Director from 2009 to 2015 and held various other positions between 1994 and 2009 in the O(AU), including that of Head of the Conflict Management Division.
During his career, El-Ghassim actively contributed to the formulation of (O)AU's key policy documents on peace and security, as well as to conflict management efforts on the ground. As ASG, he actively contributed to the management of UN peacekeeping operations across the world, including through strategic reviews and regular interactions with the relevant UN policy and decision-making organs. In both the AU and the UN, he worked towards consolidating the AU-UN partnership in the area of peace and security.
El-Ghassim holds a MA in International Public Law/International Relations and a MA in International and European Studies from the Universities of Dakar (Senegal) and Lille II (France), respectively.