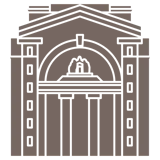 Ms Eleanor Challenger
Head of Business Support
Contact details
Biography
Eleanor Challenger is the Head of Business Support at King's Business School. Joining King's Business School in April 2022 Eleanor is responsible for leading the faculty's business support function and the delivery of a portfolio of services across the faculty including finance, compliance, health and safety, project management and process development and improvement, working closely with academic staff and other professional services teams.
She has over a decade's experience in higher education at the London School of Hygiene & Tropical Medicine, Imperial College and UCL, in faculty based business support roles managing £multi-million public health research and education activities, leading and developing professional service teams and systems, resource management, and operational governance and procedure.
Previously, Eleanor worked in programme management roles for international development NGOs and completed an MSc in International Child Health at UCL.