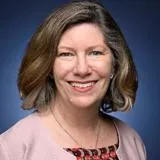 Elisabeth Bowes
Member of the Advisory Board of Menzies Australia Institute
Biography
Elisabeth Bowes is a senior career officer of the Department of Foreign Affairs and Trade (DFAT) and has been Deputy High Commissioner to the United Kingdom since January 2023.
Prior to coming to the UK, she was First Assistant Secretary and Chief Negotiator, Free Trade Agreements and Stakeholder Division, DFAT, from January 2020. In that role, she led negotiations for Australia of the Australia-United Kingdom Free Trade Agreement.
Elisabeth was previously Assistant Secretary, Trade and Investment Law Branch, Office of Trade Negotiations (September 2019-January 2020), and Minister-Counsellor (Trade) at the Australian Embassy in Washington DC (July 2016-July 2019). In Washington, she oversaw bilateral trade relations between the US and Australia, as well as broader trade policy issues, climate change and energy issues, infrastructure and transportation. Prior to arriving in Washington, Elisabeth was Head of the Tobacco Plain Packaging Taskforce in the Office of Trade Negotiations in DFAT, Canberra, from 2012-2016, where she led the successful defence of that measure in WTO dispute proceedings.
Elisabeth was Counsellor to Australia's Permanent Mission to the WTO in Geneva from 2009 - 2012. Prior to joining DFAT in 2006 as a legal specialist, she was a legal officer at the United Nations Compensation Commission in Geneva and a legal officer at the International Tribunal for the Law of the Sea in Hamburg.
Elisabeth was awarded the Public Service Medal in 2021 for outstanding public service to international trade policy, particularly as Head of the Tobacco Plain Packaging Taskforce.
Elisabeth graduated with Bachelor of Arts and Bachelor of Laws degrees from the University of Queensland, and a Master of Philosophy in International Relations from the University of Oxford.