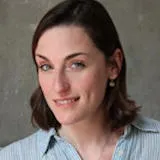 Dr Ellen Fridland
Visiting Senior Research Fellow
Contact details
Biography
Dr Fridland received her PhD from the CUNY Graduate Center in 2010. She went on to do a post-doc in philosophy of mind at the Berlin School of Mind and Brain, Humboldt University of Berlin, during which time she spent a year as a visiting fellow at Tufts Center for Cognitive Studies. She joined King's College London in 2013.
Research Interests 
Philosophy of Mind/Cognitive Science
Philosophical Psychology
Know How
Dr Fridland works in empirically-informed, naturalistic philosophy of mind. Her research focuses primarily on three areas, all related to skill: foundational issues concerning the nature of skill, ability, and control, functional issues concerning the role of skill in cognitive development, and the application of skill-based theories to considerations of moral cognition, character formation and transformation, and personal identity. 
Also, she is interested in the nature of cognition, embodiment, and Buddhist theories of perception and epistemology.
Dr Fridland welcomes enquiries from students seeking supervision on topics in her areas of expertise.
Teaching
Dr Fridland has previously taught on the Neuroscience & the Mind module, offered to students in the School of Biomedical Sciences.