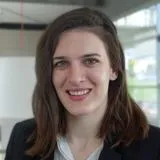 Elyssa Shea
PhD Candidate
Contact details
Biography
Elyssa Shea joined the Department of European & International Studies as a PhD researcher in October 2022. Her research focuses on German defence policy-making, with particular focus on arms decisions. Thanks to a partnership between the UK House of Lords and the Policy Institute at King's College London, Elyssa is also working part-time as a parliamentary researcher to the Earl of Kinnoull, chair of the European Affairs Committee in the House of Lords. In this role, she has primarily been focused on issues related to the UK-EU relationship post-Brexit.
Prior to King's, Elyssa worked at the Centre for European Integration of Freie Universität Berlin for five years as a project manager and researcher, co-ordinating two EU foreign policy research projects funded by the EU's Horizon 2020 framework. Her work during this time primarily concerned EU-Eastern neighbourhood relations and specifically the EU's and NATO's approach to security sector reform in Ukraine.
Elyssa holds an MSc in EU Politics from the London School of Economics and Political Science as well as a BA in Political Science and German Studies from the University of Michigan-Ann Arbor. She gathered early work experience at the US State Department and the German Marshall Fund of the United States.
Research interests
German defence policy
European defence cooperation
Defence procurement
Doctoral research 
Security at last? Explaining German decision-making on defence procurement
PhD supervisors
Professor Christoph Meyer and Dr. Holger Stritzel
Latest publications
Shea, E. and Jaroszewicz, M. (2021) "Opening in times of crisis? Examining NATO and the EU's support to security sector reform in post-Maidan Ukraine", East European Politics, 37:1, 159-181, DOI: 10.1080/21599165.2021.1878151.