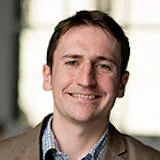 Dr Emrys Jones
Senior Lecturer in Eighteenth-Century Literature and Culture
Contact details
Biography
I obtained my PhD from the University of Cambridge, and was a lecturer at the University of Greenwich for several years before joining the English Department at King's in September 2016. 
My first monograph, Friendship and Allegiance in Eighteenth-Century Literature (Palgrave, 2013), examined representations of friendship and politics in British literature of the 1720s and 1730s. I have published on a range of canonical and non-canonical authors, focusing particularly on cultures of sociability and celebrity throughout the eighteenth century. In 2018, I published Intimacy and Celebrity in Eighteenth-Century Literary Culture (Palgrave, 2018), an essay collection co-edited with Victoria Joule. I am also the host of the Pop Enlightenments podcast (2018 – present), which discusses representations of the eighteenth century in modern popular culture. 
I co-edit the journal Literature and History and sit on the executive committee of the British Society for Eighteenth-Century Studies (BSECS). Other current projects include an edited collection on eighteenth-century periodicals and a monograph on levee culture. 
Research Interests and PhD Supervision
Literature and Politics in the Eighteenth Century 
The History of Celebrity 
Privacy and Publicity 
Alexander Pope and his Contemporaries 
Periodical Culture 
 
I am interested in eighteenth-century concepts of privacy and publicity, the ways that these impinged on each other and influenced literary and political dialogue throughout the period. I have written about canonical figures such as Alexander Pope, Daniel Defoe and Sir Walter Scott, but my work is also concerned with marginalised figures and more ephemeral texts such as letters, pamphlets and periodical essays. 
I have supervised PhD projects related to theatrical culture, female authorship and life-writing throughout the long eighteenth century. I welcome enquiries from prospective PhD students with interests in the period, particularly in topics relating to sociability, celebrity, party politics or private life. 
For more details, please see my full research profile.
Teaching
I teach widely on literature of the 'long' eighteenth century at both undergraduate and postgraduate levels. This encompasses modules on the rise of the novel, the works of Jane Austen, the cultural history of London and the literary circles of Alexander Pope. 
Expertise and Public Engagement
As host of the Pop Enlightenments podcast and general editor of the BSECS Criticks website from 2013 to 2019, I have engaged closely with the ways that eighteenth-century history is portrayed in current popular culture. I have also spoken at events in support of the Pope's Grotto Preservation Trust.