Dr Esther Cavett
Senior Research Fellow in Music
Contact details
Biography
Esther Cavett is a Senior Research Fellow in Music at King's College London and College Lecturer in Music at Somerville, Jesus, and Lincoln Colleges, Oxford (at Oxford she specialises in teaching the analysis of Western classical music from the 18th to 20th Centuries). She now combines a career as an academic musician with working with various musical charities and projects dedicated to improving access to and broadening appreciation of music, including the award- winning King's St George's academy.
Her 1985 doctorate, on organicism in Mozart's Variations, was supervised by Arnold Whittall (King's) and Allen Forte (Yale) and she was then closely involved with the development of music theory and analysis as a distinct discipline in the UK during the 1980s. During her subsequent 20-year career as a lawyer, she developed an interest in widening access to music education and mentoring musicians. She returned to King's as Senior Research Fellow in the Music Department in 2017.
Research Interests
In 2018 she co-edited (with Matthew Head) and was the main contributor to a multi-authored book on the music of Howard Skempton, to which Skempton contributed. Her research interests are in music theory and analysis, widening access to music education, music pedagogy, mentoring, and music (auto)ethnography, particularly using qualitative interviewing techniques. 
Teaching
Music theory and analysis applicable to repertoire from the classical period to mid 20th Century. Music and law. 
Expertise and public engagement
Esther Cavett is a trustee of The Society of Music Theory (SMA),  and was trustee 'sponsor' for the SMA Music Literacy research programme, and co-ordinator of the King's/St George's Academy, which runs small group, after school music teaching for children living in Southwark, involving King's students as teaching assistants. For eight years she served as governor on the Board of Trinity Laban Conservatoire of Music and Dance, latterly as deputy chair, and was a member of the Board of the City of London Festival. She has been special adviser on music education to the Incorporated Society of Musicians. She set up and now assists in the running of Water City Music, a charity providing access to performance opportunities for musicians of all skills levels, working collaboratively. She has coached Teach First music specialist teachers. 
Selected Publications
In press 'Supporting the mentee: working at the sharp edge', in A practical guide for mentoring music teachers, Ed. S. Houni and M.Wolf, Routledge. (6000 words).
2022: 'Desire, gratification, and the moment: a music-analytical, psychological, and autobiographical enquiry into the role of repetition in the music of Howard Skempton', Interdisciplinary Science Reviews 
2021: 'Voices from Southwark: Reflections on a collaborative music teaching project in London in the age of Covid-1', (co-authored with Javier Rivas, Rhys Sparey, Jonathan Davies, Caroline Gleason-Mercier, Sarah Hughes, & Susannah Knights), International Journal of Community Music 14/2-3, 169-189.
2019: Howard Skempton: Conversations and Reflections on Music, Boydell & Brewer, 90,000 words (co-edited with Matthew Head, and with personal contribution of approximately 40,000 words).
2017: Review of Edward Klorman Mozart's Music of Friends: Social interplay in the chamber works (Cambridge UP, 2016), Eighteenth-Century Music, 14/2, 285-290 (co-authored with Matthew Head).
Research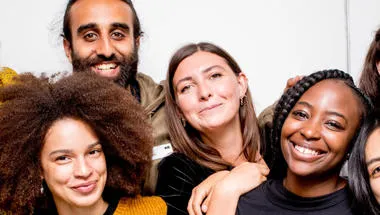 A proof of concept study of effective methodologies to evaluate musical interventions
Status not set
Research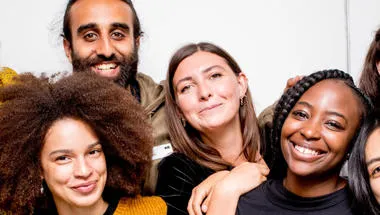 A proof of concept study of effective methodologies to evaluate musical interventions
Status not set