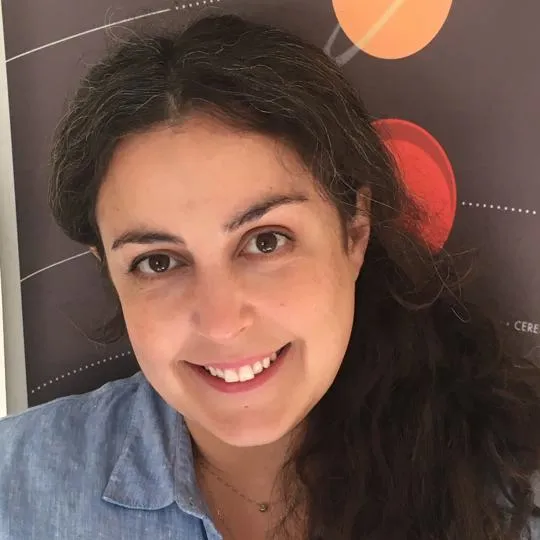 Dr Eva Nieto McAvoy
Lecturer in Digital Media
Contact details
Pronouns
she/her
Biography
I am a researcher of digital media and culture, with a focus on the politics of new media in memory and cultural work. This research has developed from a broader interest in media history. I hold a PhD in Iberian and Latin American Studies from Birkbeck, University of London, with a dissertation on the media work of Spanish Civil War exiles in the UK, namely at the BBC World Service. I have been a postdoctoral researcher on the Culture Value Project at the OU (2017 – 2019) and on the Creative Industries Policy and Evidence Centre at Cardiff University, where I also lectured on digital media and culture (2019-2023). I was co-Investigator on the AHRC 'COVID-19: Impacts on the cultural industries and implications for policy' at the Centre for Cultural Value.
Research interests and PhD supervision
Digital and algorithmic memory
Digital and algorithmic afterlives
Engagement with new and social media in museums, archives and galleries
(Digital) media work in the context of exile, migration and diaspora
(Digital) cultural diplomacy and brokerage
I am interested, firstly, in how technologies shape the memory work and cultural practices of their users and prousers. Following a (post)digital arts and humanities approach, I take a long view that spans from the early days of radio to more recent AI synthetic media. Secondly, I study the perceived value of digital practices (eg, immersive experiences, block-chain technologies, machine learning) for different stakeholders in cultural institutions and public service broadcasters, looking at how institutional practices are shaped by technology, and digital and cultural policies. In both approaches, a central focus is on the ethical implications of new technologies, charting the lack of diversity, inclusivity and sustainability of digital initiatives at institutional level, but also as new forms of creative media intersect with corporate interests and narratives. Studying social media campaigns by cultural (relations) institutions, a focus of my work has been on thickening strategies towards a methodology that captures the qualitative dimensions of digital engagement. Most recently, my work with Dr Jenny Kidd focuses on the concept of 'synthetic pasts', exploring the ways past-ness is evoked, framed, re-worked and distorted through automated and algorithmic intermediaries at global media platforms.
Teaching
I lecture on digital media, media and communication, and digital culture.
Expertise and public engagement
I am a Research Fellow of the AHRC Creative Industries Policy and Evidence Centre (PEC), working on bridging the gap between academic research on the one hand, and industry and policy-makers on the other. I contribute reports, policy briefs, blog posts and submissions to several official enquiries on media and culture. My work has also benefitted from collaboration with cultural institutions and artists through participatory action research frameworks, eg co-curating exhibitions. I worked on the Cultural Value Framework at the OU – a methodology that has been adopted by numerous international organisations as a tool of learning, monitoring and assessing cultural and public value. I am also invited to publicly speak and write on Spanish Civil War exile, and the writer Arturo Barea. 
Selected publications
Kidd, J. and Nieto Mcavoy, E. 2023. Deep nostalgia: remediated memory, algorithmic nostalgia, and technological ambivalence. Convergence 29(3), pp. 620-640. (10.1177/13548565221149839)
Nieto Mcavoy, E. and Kidd, J. 2022. Crypto art and questions of value: a review of emergent issues. Discussion Paper. AHRC Policy and Evidence Centre
Kidd, J., Nieto Mcavoy, E. and Ostrowska, A. 2022. Negotiating hybridity, inequality, and hyper-visibility: museums and galleries social media response to the COVID-19 pandemic. Cultural Trends (10.1080/09548963.2022.2122701)
Aslan Ozgul, B., Nieto Mcavoy, E., Gillespie, M. and O'Loughlin, B. 2022. Shakespeare Lives on Twitter: cultural diplomacy in the digital age. International Journal of Cultural Policy 28(2) (10.1080/10286632.2021.1901892)
Gillespie, M. and Nieto McAvoy, E. 2018. The BBC's corporate cosmopolitanism: The diasporic voice between Empire and Cold War. In: Gusejnova, D. ed. Cosmopolitanism in Conflict: Imperial Encounters from the Seven Years' War to the Cold War. Basingstoke: Palgrave Macmillan, pp. 179-209.