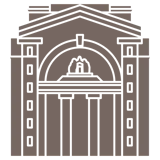 Dr Evagelos Pafilis
Lecturer in Economics
Contact details
Biography
Evagelos Pafilis is a Lecturer in Economics at King's Business School. His research interests include industrial economics, corporate governance and political economy. Evagelos holds a PhD in Economics and an MSc in Economics and Finance from the University of Bristol and an MSc in European Political Economy from the London School of Economics.
His work has been published in journals including the Journal of Economic Behavior and Organization and Economics Letters.
Evagelos currently teaches Economics of Strategy and Managerial Economics at King's. He has also taught Principles of Economics, Intermediate Microeconomics, Personnel Economics and Game Theory at King's and the University of Bristol.
Are you currently accepting new PhD students?
Yes