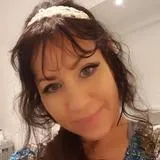 Professor Fruhling Rijsdijk PhD
Visiting Professor of Statistical Genetics
Contact details
Biography
Prof Frühling Rijsdijk is a Professor in Statistical and Behavioral Genetics at the SGDP Centre of the IoPPN, joining KCL in 1999. Prof Rijsdijk received her PhD in Behaviour Genetics at the department of Psychophysiology of the Vrije Universiteit in Amsterdam and later worked as a post-doc at the Department of Psychiatry of the Universiteit Groningen, in The Netherlands. Prof Rijsdijk's activities include development of Structural Equation Models (SEM) for analyzing genetically sensitive family and twin data, in particular where ascertainment correction is required. She has a tight research link with the Colombo Twin and Singleton study (CoTaSS) in Sri Lanka.  
Prof Rijsdijk strong affinity with teaching is reflected by her role as director of the SGDP Summer Schools and programme lead of the MSc Genes Developmental Psychology and Psychopathology (DEV PP) and formerly leading the MSc Genes Environment and Development in Psychology and Psychiatry (GED PP). She is a Senior Fellow of the HEA Recognition at Kings, January 2019 and received the King's Teaching Excellence Award for Sustained Excellence in 2015.
Research interests:
Development of Structural Equation Models for genetically sensitive family/twin data of selected (clinically ascertained) data;  
Genetic model fitting of Latent Classes within populations;  
Item Response Theory models for genetic data;  
Causal modelling;  
Gene x Environment Interactions and Correlations;  
Application of Genetic Growth Curve modelling to describe genetic influences on dynamic systems of change and development;  
Cross-cultural differences in heritability;  
Intergenerational Transmission models using the Children-of-Twins design. 
Research groups:
Statistical Genetics Group, SGDP Centre
Teaching:
Behavioural Genetics; Twin Methodology, SEM  
Expertise and Public Engagement:
Faculty member of the International workshop on Twin and Family Studies, IBG, Boulder, Colorado, Faculty member  (since 2004)