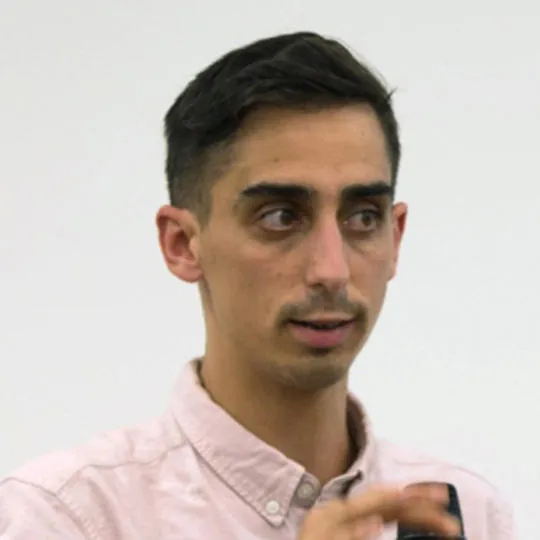 Dr Gabriele Colombo
Postdoctoral Research Associate
Contact details
Biography
Gabriele Colombo is a postdoctoral researcher at the Department of Digital Humanities, embedded in the European project SUPERB. Previously he was a postdoctoral research fellow at IUAV (University of Venice) and the Media Studies Department of the University of Amsterdam. Since 2014, he has been affiliated with DensityDesign, a research lab at the Design Department of Politecnico di Milano. He is also an affiliated researcher at the Visual Methodologies Collective (Amsterdam University of Applied Sciences) and a member of the interdisciplinary network Public Data Lab. He obtained his PhD degree (cum laude) from Politecnico di Milano and was a visiting researcher at Sciences Po Paris médialab. 
Research interests and PhD supervision
Gabriele's research interests cover information visualisation, communication design, media studies, image analysis and digital methods. His research focuses on strategies and formats for the exploration, analysis and valorisation of collections of (born-digital and digitised) visual material.
Selected Publications
Bounegru L., Gray J., Colombo G., Tekle Y., Tsubaki R., (2022). Out of the Flames: Mapping Online Engagement and Public Narratives Around the 2019 Amazon Rainforest Fires.
Colombo, G., & De Gaetano C. (2021). Dutch political Instagram: Junk news, follower ecologies and artificial amplification. In Rogers R., & Niederer S. The politics of social media manipulation (pp. 147-167). Amsterdam, The Netherlands: Amsterdam University Press. ISBN: 9789463724838
Colombo, G. (2019). Studying digital images in groups: the folder of images. In Rampini L., & Mariani I. Advancement in Design Research at Polimi. (pp. 185-195). Milano, Italy: Franco Angeli. ISBN-13: 9788891786197
Niederer, S., & Colombo, G. (2019). Visual Methodologies for Networked Images: Designing visualisations for Collaborative Research, Cross-platform Analysis, and Public Participation. Diseña, (14), 40-67.
Colombo, G., & Bardelli, F. (2021). Data-Driven Curated Video Catalogs: Republishing Video Footage. Diseña, (19),Article.4. 
Teaching
Gabriele is currently involved in teaching and developing courses on digital methods, information and data-visualization, visual communication, and data-driven design practices.