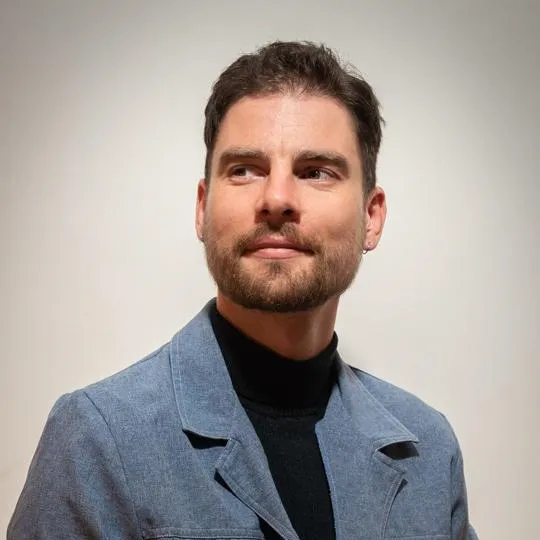 Dr Gaspard Pelurson
Lecturer in Culture, Media and Creative Industries
Contact details
Biography
Gaspard joined the Department of Culture, Media & Creative Industries in January 2022.
He has lived in France, Belgium and the United Kingdom. He first obtained his BA in English Studies at the University of the Sorbonne-Nouvelle (Paris III). He then completed his Masters in English Literature at the University of Cambridge in 2012 and MA in Media and Cultural Studies at the University of Sussex in 2013. While working as a Doctoral Tutor and a Research Associate at Sussex, he received his doctorate in Media and Cultural Studies in 2018. He worked as a Lecturer in Media at Leeds Beckett University from 2019 to 2022.
Research interests and PhD supervision
Queer Game Studies
Digital exploration
Queer détournement
Ludic pedagogy
Critical game mechanics
Gaspard's primary research interests are located at the intersection of queer and game studies. His work mainly draws upon cultural studies, game, gender, and queer theory. Gaspard approaches games as a polysemous medium and a critical platform for societal reflections. He is particularly interested in alternative and 'deviant' gaming experiences and practices, and has published in Game Studies, Continuum, and Convergence, in which he is also part of the editorial board.
Selected publications
Pelurson, G. (2020) Cathartic Corridors: Queering Linearity in Final Fantasy XIII. Continuum: Journal of Media and Cultural Studies. HTTPS://DOI.ORG/10.1080/10304312.2020.1845612
Pelurson, G. (2019) Flânerie in the dark woods: Shattering innocence and queering time in The Path. Convergence: the journal of research into new media technologies, 25 (5-6), pp. 918-936. HTTPS://DOI.ORG/10.1177/1354856518772421
Pelurson, G. (2018) Mustaches, Blood Magic and Interspecies Sex: Navigating the Non-Heterosexuality of Dorian Pavus. Game Studies, 18 (1),
Teaching
Gaspard enjoys experimenting different ways of teaching, particularly when it involves gaming.