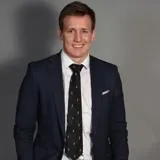 Gonzalo Diaz-Rio Varez
Director, Lion's Head Global Partners
Finance (Asset Pricing) MSc, 2020
Biography
Describe your career journey from being a student at King's to being in your current role.
Definitely, a difficult transition as the COVID-19 pandemic hit the world halfway through my Spring term in 2020. I still remember being stuck at home working on final exams, my dissertation and applying to jobs which was not an easy feat. Also, I was meant to join another firm in Investment Management Consultancy but that, unfortunately, did not work out as they had a hiring freeze and thus I was back in square one during that summer.
However, pushing through the dissertation while doing interviews, financial models, and other bits and bobs I managed to get an Investment Banking Analyst role at an EM boutique called Alphier where I worked for two great years focusing on energy, mining and infrastructure space mainly in Africa. And now I have recently changed jobs and focused more on the sustainability aspect at Lion's Head Global Partners (LHGP) which I am very excited for the future.
What's the one thing you enjoy most about your current role?
The impact we have with the projects and deals that we work on and my team. Although I have been at LHGP for a very short period, I am very excited about what the future will bring.
What have been your biggest achievements in business and your career so far?
I have been in investment banking for two years of my life so it may be a tad early to answer this question. Although I still think my biggest achievement will come in no time, I am very happy to have supported an ed-tech startup in Kenya called Dawati which I am currently an Advisory Board Member. I will definitely think about this question again once I have gone through one year with Lion's Head.
How did your time at King's help with your career journey?
I think the international aspect helped me a lot and the various clubs and societies at King's. On the former, throughout my work, I have had the chance to travel across Africa where I have met so many people from different cultures and languages which my time at King's College London assisted me. And on the latter, my firm has a focus on sustainability whereas at my previous work and King's I had the chance to attend Impact Investing Club meetings to expand further those ideas and find my vocation.
What is the best piece of advice you have for current King's Business School students on achieving success in their careers?
Be curious! And take that leap of faith that you are currently scared of taking. At the end of the day, life will bring us multiple opportunities in which our lives will be shaped one way or another. My best piece of advice to any King's student is to attend those events, ask those questions and think ahead about what the next step in your life is, as life is going way too fast for my taste and you should start thinking about what is next for you
What advice would you give to future students thinking about studying at King's Business School?
I would recommend this course to anybody that has an interest in finance and even if they do not come from a finance background. I remember my first week as a student I have friends that did theoretical physics and other non-finance courses before starting the course and King's Business School assisted them throughout their journey. Another piece of advice is that be open to new experiences and opportunities, one of the best things is the location and if you have never been to London you are in for a treat being one of the most international, open and fun cities in the world.