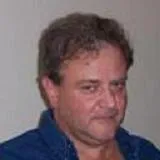 Dr Andrew Gordon
Visiting Research Fellow, Defence Studies Department
Research interests
Conflict
History
International relations
Politics
Security
Contact details
Biography
Dr Andrew Gordon is a Visiting Research Fellow in the Defence Studies Department, he is a Maritime Historian. His first degree was a BSc Econ (Hons) in International Politics at Aberystwyth College, University of Wales. His second was a PhD in War Studies at King's College, University of London. His doctoral thesis was on the Admiralty's procurement organisation, processes and practices in the 1930s: a study which includes ground-breaking work on jointery in procurement policy, the management of finite industrial resources and the capacity-constraints on the rearmament programmes.
He has been an honorary fellow of the Centre for Maritime Historical Studies at Exeter University since 1996, is a fellow of the Royal Historical Society, and a Councillor of the Navy Records Society. Andrew was in the consultation loop for the revision of British Maritime Doctrine (BR 1806) and Fighting Instructions; and is a member of the occasional 'Corbett Committee' of historians, informally connected with the Naval Staff via the offices of the Head of Defence Studies (RN).
He is a regular lecturer to 'Maritime Warfare', and 'COs Design' courses at the Maritime Warfare Centre in HMS Dryad. He has been a recipient of the Westminster Medal for Military Literature, and the Longman, History Today Book of the Year prize. He is also the Royal Australian Navy's visiting 'Synnott' lecturer 2001. He was Class of 1957 Distinguished Chair or Naval Heritage, at US Naval Academy 2007-2009 and Archival Fellow at Churchill College Cambridge, Sep-Dec 2009. He is a former Lieutenant Commander in the Royal Naval Reserve, and has the Reserve Decoration.
Research Interests
Modern Naval History (from Industrial Revolution)
Civil Military Relations (in the area of Resource Mobilisation)
British Maritime & Security Policy
Contemporary Naval Affairs
Operational Doctrine History and Development
MA Special Subject
Defending British Naval Supremacy 1889-1939