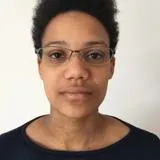 Grace Thomas
PhD Student
Contact details
Biography
Grace Thomas is a PhD student at the African Leadership Centre. She is researching the exchange of influence between Literature, leadership and society. Grace holds a BA in Classical Studies and Comparative Literature and an MSc in Leadership and Development from King's.
Research
Thesis title: Kings and Poets
Grace's research explores how literature, society and leadership influence each other. Her research aims to expand leadership research by considering how factors such as literature and culture and their influence leadership and society. Grace's current research is based on the development of literature and society in Europe.
Her research is divided into three distinct case studies that explore how literature shaped leadership. The first case study is during the Late Roman Republic and explores how Roman Exempla might have been used to justify violence as a political tool. The second case study explores the role of literature and public opinion in the outbreak of the French Revolution. The final case study explores the modern age and the role of internet space in the spread of misinformation.
PhD Supervision
Principal Supervisor: 'Funmi Olonisakin
Secondary Supervisor: Michael Flavin
Further details