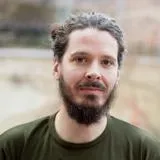 Dr Harry Taylor
Postdoctoral Research Associate in Ethnicity and Mortality
Contact details
Biography
Harry joined the Department of Global Health and Social Medicine in November 2022, after working as a Research Associate at the Centre on the Dynamics of Ethnicity, based at the University of Manchester. During this role, he contributed to the design, implementation and analysis of the Evidence for Equality National Survey (EVENS). He received his PhD in Social Statistics from the University of Manchester in 2022, presenting a thesis examining ethnic inequalities in hearing health and hearing aid use.
His primary research uses quantitative methods to explore ethnic inequalities in health. He has also conducted research into misinformation and vaccine hesitancy for the Alan Turing Institute. Prior to his doctoral study, Harry worked in spend analysis and logistics consultancy, investigating applications of AI techniques to business problems, among other projects.
Research
Ethnic inequalities in health
Social inequality
Hearing health
Social surveys
Misinformation
Harry is currently researching the methodology behind experimental life expectancy estimates by ethnic group that have been produced in the UK.
Further details