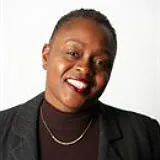 Hilary Carty
Cultural Fellow
Biography
Hilary Carty is a Cultural Fellow within King's College London.  
Hilary is Director of the Clore Leadership Programme. She has a longstanding relationship with King's, having worked independently with the university over the last since the establishment of the Cultural Institute in 2012. In spring 2017, Hilary was appointed as a Visiting Research Fellow in the School of Management & Business. She has led on a range of projects including the Cultural Space Programme and the Leading culture in the 21st century executive learning programme.
Hilary is an experienced consultant, facilitator and coach specialising in leadership development, management and organisational change.
Prior to working independently, Hilary was the Director of the Cultural Leadership Programme – a £22m government investment in excellence in leadership within the UK cultural and creative industries. Hilary has held senior level roles in the arts, cultural and creative industries including Director, London (Arts) at Arts Council England; Director, Culture and Education at London 2012; and Director of Dance for Arts Council England. Hilary holds an MBA from the University of Westminster, is a qualified coach with the Chartered Institute of Personnel and Development and is a qualified Organisation Development Practitioner with the NTL Institute, UK. She is also a Visiting Professor at Kufstein University of Applied Sciences, Austria.