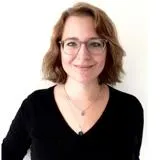 Hilla Wachtmeister
PhD candidate
Contact details
Biography
Hilla joined the Department of European and International Studies in 2019 to complete her MA in International Political Economy (IPE). She continued on to further study in the department, commencing her PhD research under the supervision of Dr Lee Savage in 2020.
Her research focuses on the influence of economic inequality on political influence. Hilla adopts quantitative approaches to analyse policy responsiveness across the different Nordic states. Her research seeks to determine if and how different redistributive policies in the Nordics contribute to political equality.
Hilla holds a BSc in chemical engineering and a MSc in environmental chemistry and microbiology from the Technical University of Denmark, completed in 2012.
Doctoral Research
Does increased economic equality also lead to political equality? Evidence from the Nordic states.
Research Interests
Welfare states, particularly the Nordic countries
Income inequality and redistribution
Political influence and economic inequality
Policy responsiveness
Quantitative research methods
Publications
Å. Davidsson, H. Kjerstadiues, S. Haghihatafshar, J. Fick, M. Olsson, H. Wachtmeister, E. Eriksson. Effect of anaerobic digestion at 35, 55 & 60 C on pharmaceutical & organic contaminants. 2014 Water Science & Technology Vol. 69 issue 6.