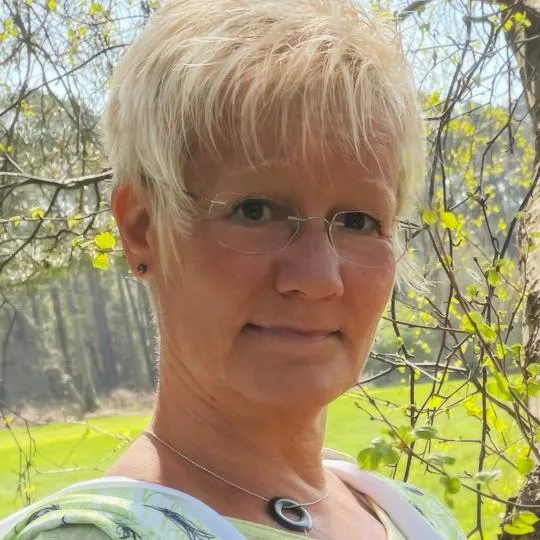 Hogets Baerndal
Buddhist Chaplain
Contact details
Biography
Hogetsu ordained as a layperson in the Buddhist Rinzai Zen school in Japan in 2010 and became a Zen teacher in 2022 with Zenways. Since 2013, she has been the Mindfulness Chaplain at the Imperial College London chaplaincy, running Mindfulness courses, offering one-to-one mindfulness-based coaching and annually training new mindfulness meditation teacher/s.
Hogetsu was born in Stockholm and has lived in Germany. She moved to the UK in 2008 where she, after decades of regular meditation practice by her own, finally found her Zen teacher in Daizan Skinner, the founder of Zenways.
Hogetsu also received a master level degree in arts and industrial design at the Hochschule für bildende Künste, Hamburg. She was self-employed as an artist and photographer, both in Hamburg and Stockholm, and has featured in many international exhibitions. She is still active in making small objects and undertaking design work, and enjoys combining mindfulness with different creative practices and supporting people to find ways to explore their own creativity mindfully for better health and wellbeing.
Hogetsu commutes from Milton Keynes where she lives with her partner Glenn, a mental health and human rights advocate and Buddhist Chaplain. Along with their shared interest in Buddhism, they also share a love for a wide range of music - Hogets designs all the covers for Glenn's albums and creates the videos for his music.