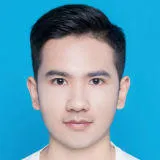 Hui Huang
PhD student
Contact details
Biography
Hui Huang is a PhD candidate in the Department of International Development. Prior to coming to King's, Hui obtained his master's degree at the University College London (UCL), majoring in Development Administration and Planning. For this, he received a full scholarship from the China Scholarship Council.
His current doctoral research is fully funded by King's-China Scholarship Council Joint PhD Scholarship Programme. His research project has secured a number of grants, including The Henry Lester Trust Grant (2018), UCCL Grant (2019), Gilchrist Educational Trust Grant (2019), and Great Britain China Educational Trust (2021). Based on his ethnographic findings, he has been published in highly-ranked peer-reviewed journals, including Journal of Contemporary China and New technology, Work and Employment. 
Research
Thesis title: Algorithmic Antagonisms: The Digital Contested Terrain of Control and Resistance in China's Platform Economy
Hui's research broadly focuses on the digital transformation of work and organisation. Specifically, his research interest entails platform economy, algorithmic management and labour process, and digital capitalism and platform labour. He is currently conducting an ethnographic research to explore how platform uses algorithms to control the labour process and workers' new forms of resistance towards algorithmic control.
PhD supervision
Further details