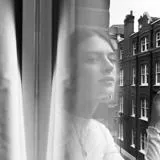 Idil Cambazoglu
Graduate Teaching Assistant
Contact details
Biography
Idil is a Graduate Teaching Assistant in the School of Education, Communication and Society. She is a PhD candidate at UCL, Institute of Education and a member of CSEE, and FEELUcl. Idil holds a master's degree in Sociology – Gender, Politics and Sexuality from EHESS-Paris. 
Her research interests include:
Masculinities
Hegemonic masculinity
Hybrid masculinities
Gender and sexualities
Youth culture & discourses
Schooling
Elite-schooling
Her doctoral research examines elite-school boys' performances of masculinit(ies) in Turkey through interviews and visual digital methods & methodologies. By using the theories of hegemonic masculinity and hybrid masculinities, Idil looks at specific set of gendered behaviours, codes, dispositions, understandings and tastes acquired, modified, and incorporated through elite-schooling and how these are socially-constructed and shaped in relation to and against various gender orders, hegemonies and trends existing at regional and global levels. Her research interests are gender, sexualities, masculinit(ies), boys and girls in education, elite-schools and schooling in Western and Non-Western contexts.