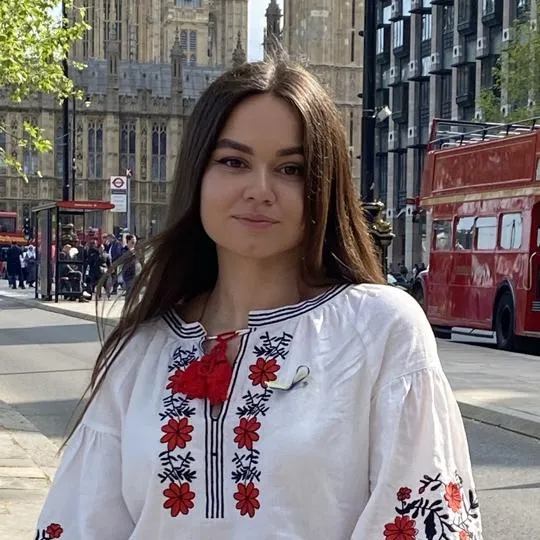 Iryna Rodina
Communications Officer (Research & Staff)
Contact details
Biography
Iryna Rodina graduated with a bachelor's degree in journalism (2019) and a master's in international journalism (2020) from Taras Shevchenko National University of Kyiv. As an Erasmus+ scholar, she studied journalism and political science at Marie Curie-Skłodowska University in Lublin, Poland.
In 2020, Iryna received an international Chevening Scholarship funded by the FCDO. She obtained an MSc in Human Rights and Politics at the London School of Economics and Political Science.
From November 2021 to March 2023, Iryna was the Head of Communications at PEN Ukraine. In 2023, she joined King's College London as a Communications Officer at the Faculty of Arts & Humanities.