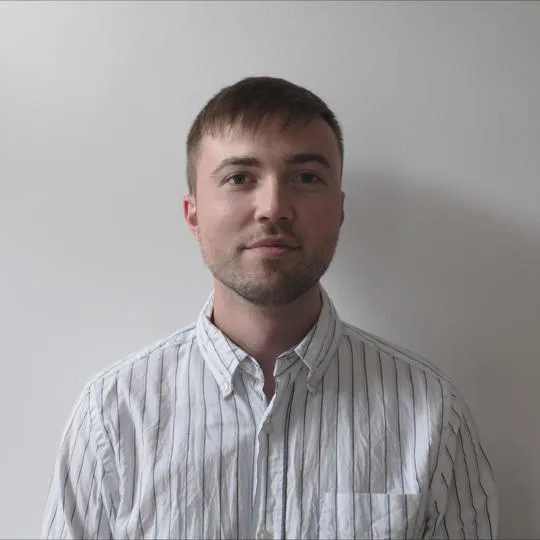 Dr James Scott
Clinical Research Associate
Biography
James is a medical doctor working in the department of psychosis studies as a clinical research associate. He completed a Medical Neuroscience BSc from the University of Sussex in 2019 and his medical degree at Brighton and Sussex Medical School in 2021. He then undertook an Academic Foundation Programme at King's College Hospital from 2021-2023. He is interested in clinical neuroscience, psychiatry and neurology and has experience of neuroimaging and neurophysiology. 
Research Interests:
Psychosis – treatment resistant schizophrenia and the role of glutamate
Previously I have worked on research in dementia, multiple sclerosis and motor neurone disease.
Teaching: 
In the academic year 2022-2023 James taught a weekly seminar on the Clinical Neurosicence MSc at KCL.
Key Publications:
Preferences of nursing and medical students for working with older adults and people with
dementia: a systematic review. BMC Med Educ. 2020 Mar 30;20(1):92. PMID: 32228571
doi: 10.1186/s12909-020-02000-z
Cognitive fatigue in Multiple Sclerosis is associated with the connectivity of monoaminecircuits. Brain Communications, Volume 3, Issue 2, 2021, fcab023.https://doi.org/10.1093/braincomms/fcab023