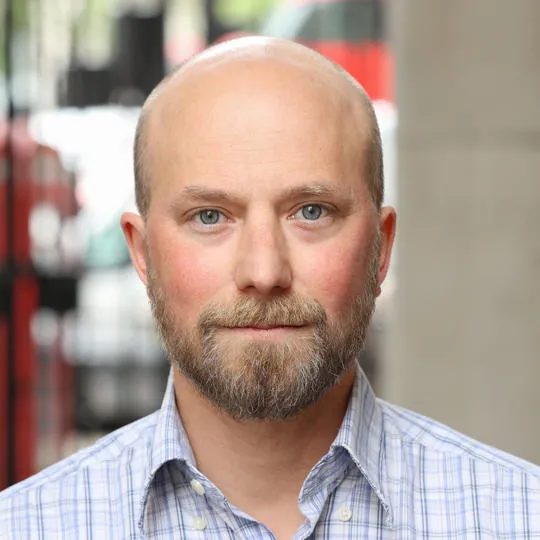 Dr James Stazicker
Senior Lecturer in Philosophy
Contact details
Biography
James studied Classics at New College, Oxford, before doing an MPhil in Philosophy at University College London. His PhD in Philosophy, at the University of California, Berkeley, was supervised by John Campbell and Alva Noë. Before coming to King's, he was a Bersoff Fellow in Philosophy at New York University, then a Lecturer in Philosophy at the University of Reading. At Berkeley and Reading he ran interdisciplinary projects in philosophy and neuroscience. He has published in the philosophy of perception and interdisciplinary work on consciousness and attention.
For more about James click here.
Research interests and PhD supervision 
Philosophy of Psychology
Philosophy of Mind
Philosophy of Perception
Consciousness
Attention
James's research aims to understand sensory perception in a way that's sensitive both to philosophical problems and to the latest scientific evidence. He is especially interested in the commonplace idea that sensory experience is a source of knowledge about the world around us. He argues that to do justice to this idea, we need to appreciate various respects in which the senses give us an indeterminate view both of the world around us and of ourselves
Teaching 
James's current teaching is in philosophy of mind and philosophy of psychology. He has also taught the philosophy of artificial intelligence, Hume, Aristotle and Plato.
Expertise and public engagement 
James led a multidisciplinary AHRC Research Network about the action-based brain which engaged with roboticists working in the commercial sector: https://jamesstazicker.com/research/the-action-based-brain/.
His outreach work includes talks at several schools and at Hull Philosophy Club.