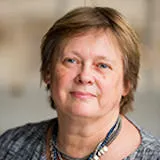 Professor Janet Floyd
Professor of American Literature & Culture
Contact details
Biography
Professor Janet Floyd began teaching American Studies at King's in 2002, moving into the English department in 2010.  During that time both her research and her teaching have focused on 19th century American literature and culture in a transatlantic and a global setting.  In writing and teaching modules in the American Studies field at King's, particularly 'Americans in London and Paris 1875-1925' and 'American Folks', she has enjoyed bringing students from all over the world together to talk with one another about US culture.  Janet also has a particular interest in students' experience of transfer between school and university, and has set up a project, Reading Further, to enable students to learn about and relish literary study at university level.
Research Interests and PhD Supervision
Nineteenth-century American Culture
The American West
Regional writing
Domesticity and domestic culture
Writing and friendship
To date a substantial part of Professor Janet Floyd's research has been concerned with the 19th century American West, and within that field, with re-examining the response, popular and scholarly, to critical episodes in Western history.  Her first monograph, Writing the Pioneer Woman (2002), engaged with debates in North America about the iconic figure of the female pioneer, examining a range of 19th century life writings that recorded settlement on the 'frontier.'  Janet's second monograph, Claims and Speculations: Mining and Writing in the Gilded Age (University of New Mexico Press, 2012), considers the writing generated by the great gold and silver strikes of the late 19th century, and the challenges that the mining rushes presented to those seeking to represent such extraordinary and highly unpredictable events.
Janet also has longstanding interests in the literature of the domestic and in debates produced by the appearances of the domestic in the public sphere. These concerns have produced three collections of essays: Domestic Space: Reading the Nineteenth-Century Interior (1999), co-edited with Inga Bryden, Becoming Visible: Women's Cultural Presence in Nineteenth-Century America (2010), both outcomes of international conferences, and The Recipe Reader (2003), co-edited with Laurel Forster. Professor Floyd is currently working on the social and artistic networks developed by Americans in the decades after the Civil War.
Like much of her work, this project has a Transatlantic setting: she is looking at American artists' colonies and coteries in rural regions in Europe, and American salons in European cities, as well as the arrival of European arts in American circles.  Janet is also interested in investigating the ways in which friendship and kinship are conceived and used in this context.
Janet welcomes enquiries from prospective doctoral students interested in any of her areas of research and, more generally, in topics within:
19th century American Literature and Culture
The Literature and Culture of the Domestic
American Regionalism between the 1830s and the 1930s
The American West
For more details, please see her full research profile.
Teaching
Much of my teaching at undergraduate and postgraduate level is concerned with nineteenth-century US culture. I regularly teach a module introducing the 'great tradition' of American writing in the nineteenth century, as well a course on expatriate writers of the late nineteenth and early twentieth centuries. At the same time, I enjoy teaching the much less finished and often mischievous material produced in the American West during the nineteenth century.
Events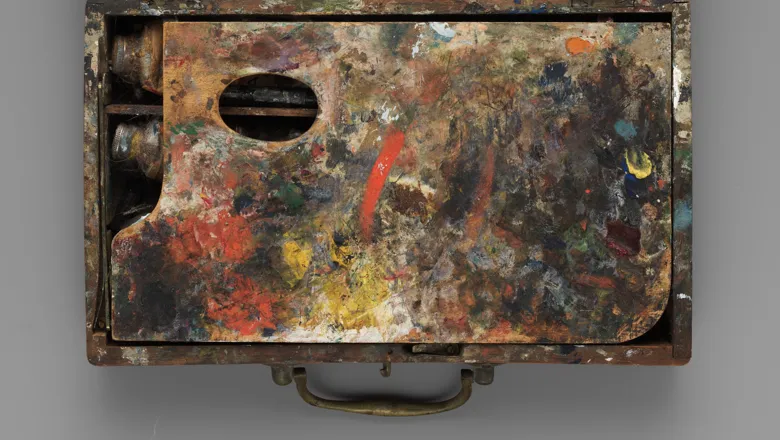 What do we understand by 'friendship'? What part can it play in our working lives? Janet Floyd explores a famous friendship.
Please note: this event has passed.
Events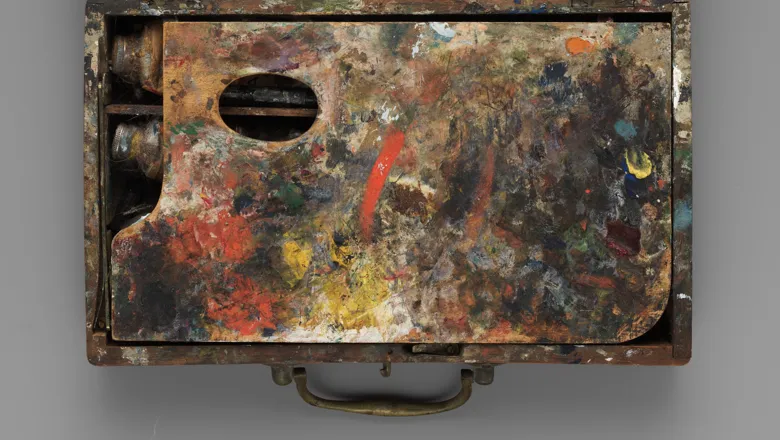 What do we understand by 'friendship'? What part can it play in our working lives? Janet Floyd explores a famous friendship.
Please note: this event has passed.