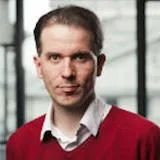 Dr Jasper Reid
Reader in Philosophy
Contact details
Biography
Dr Jasper Reid has been a lecturer in the department since 2005, having previously been here as a British Academy Postdoctoral Fellow from 2000 to 2003, with sojourns at the Universities of Essex and Aberdeen in between. His PhD was entitled 'Early Eighteenth-Century Immaterialism in its Philosophical Context', and it was taken at Princeton in 2000, following a BA in Philosophy at Clare College, Cambridge (1995). His main interests in philosophy are historical ones, centring on the early modern period of the seventeenth and early eighteenth centuries. Other philosophical interests extend to other periods of the history of philosophy, and to contemporary discussions too, especially at the metaphysical end of the subject.
Research interests and PhD supervision
Cartesianism
Cambridge Platonism
Immaterialism
Philosophy and religion
Philosophy and science
Jasper Reid's research is largely concerned with the history of philosophy in the early modern period of the seventeenth and early eighteenth centuries. It tends to focus on issues at the metaphysical and epistemological end of the subject, as opposed to the ethical or political end (although of course these things could never be severed from one another completely). Reid's work has covered a number of different issues, and a number of different figures, but these can be gathered under the general headings above.
Reid takes seriously Descartes' exhortation (to Burman) not to devote so much effort to the Meditations: in his view, the Principles of Philosophywas a far more important work, and far more interesting too. Reid also follows these strands from Descartes himself into the subsequent Cartesians.
Reid has written a book on The Metaphysics of Henry More, plus a few further articles on More; and he also holds an interest in the other Cambridge Platonists such as Anne Conway and Ralph Cudworth. 
This was the topic of Reid's PhD dissertation, and it is one that remains close to his heart. Naturally, George Berkeley plays a prominent role in Reid's work in this area; but he is also interested in the other immaterialists of the same period.
Reid is interested in the ways in which philosophical and religious commitments tended to inform one another in the early modern period, particularly in the various arguments that were offered for the existence of God, and in early modern views on the relationship between reason and faith.
Reid is concerned with the metaphysical underpinnings of early modern physics, from part two of Descartes' Principles, through the works of the Gassendists, to Isaac Newton's 'De gravitatione' and beyond.
Jasper Reid welcomes PhD applications from anyone who intends to work on early modern philosophy, especially (but not exclusively) when their narrower research interests within that field happen to coincide with his own.
For more details, please see his full research profile.
Teaching
Jasper Reid has previously taught on the following modules 
Undergraduate modules:
4AANB005 Modern Philosophy 
5AANA003 Modern Philosophy II: Locke & Berkeley
6AANA044 Topics in Modern Philosophy
Postgraduate modules:
7AAN2004 Early Modern Philosophy
Expertise and public engagement
Jasper Reid makes occasional contributions as a panellist on the 'Ask Philosophers' website.