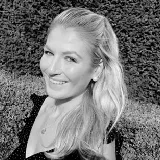 Jennifer Howe
PhD Candidate
Contact details
Biography
Jennifer Howe is a doctoral candidate at the Department of War Studies. Her research focuses on motives for engaging in mass violence, often through a gendered lens. Prior to joining King's, Jennifer was a resident Women, Peace and Security Fellow at the Pacific Forum, a US-based research institute focused on emerging security threats in the Indo-Pacific. She is currently Pacific Forum's Preventing & Countering Violent Extremism Project Lead. She is also a researcher at the Commonwealth Security Group.
Jennifer has presented her research to the US State Department and at the ASEAN Regional Forum (organised by USIP & sponsored by the US, the EU, and Singapore). Her publications have examined armed conflict in Southeast Asia and the implementation of WPS in the Indo-Pacific. Some of her publications are featured in the Homeland Security Digital Library. Her regional focus is Southeast Asia, but she has also researched the climate-conflict nexus in Sub-Saharan Africa and far-right ideologies in the US and Europe.
Research Interests
Perpetrator studies
Women, Peace and Security
Genocide Studies
Extremism
Conflict in Southeast Asia
Thesis
Women Cadres of the Khmer Rouge, 1975-1979: Understanding women's participation in collective violence
Eyewitness accounts and other historical documents show that women contributed to the Cambodian genocide as members of the Khmer Rouge. These women have received almost no scholarly attention, which is a missed opportunity to learn more about the dynamics of mass violence. This thesis asks, "how and why did women participate in the Cambodian genocide?," a question that considers the types of roles women performed in the genocide and their motives for participating. This thesis highlights the diversity of women's experiences amid mass violence and provides new perspectives on individual motives for engaging in atrocities. In addition, it reconsiders "perpetration," particularly in relation to existing perpetrator typologies that are based on men. In fulfilling these goals, the thesis contributes to the literature on women's involvement in political violence, perpetrator studies, and scholarship on the intersection of gender and genocide. It most directly contributes to the small body of available research on women perpetrators of other genocides and mass atrocities, which has focused almost exclusively on the Holocaust and Rwanda. Through this knowledge, the thesis will contribute to more informed prevention, response, and reconciliation strategies.
Supervisors
Dr Rebekka Friedman
Professor Rachel Kerr
Publications
Howe, J. (2022). Progress and Challenges to Implementing Women, Peace and Security in Southeast Asia. Issues & Insights, 22(1).
Howe, J. & Belsey Priebe, M. Women, Peace and Security Under a Biden-Harris Administration(Part Three: Relief and Recovery). Pacific Forum, PacNet #18, April 2, 2021.
Belsey Priebe, M. & Howe, J. What the Biden-Harris Administration Means for WPS in the Indo-Pacific Region. Issues & Insights, Vol. 21 WP 4, March 2021.
Howe, J. Conflict and Coronavirus: How Covid-19 is Impacting Southeast Asia's Conflicts. Issues & Insights, Vol. 20 WP4, September 2020.
Howe, J. The Impact of Covid-19 on Women in Hawaii and the Asia-Pacific. Pacific Forum, Covid-19 Research & Perspectives, June 2020.
Research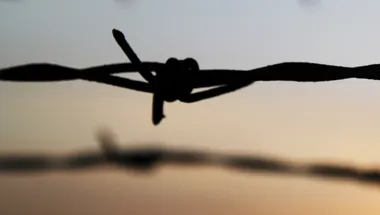 Conducting research and teaching on war crimes (broadly conceived) and war.
Research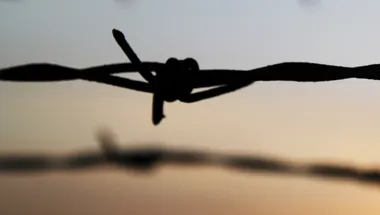 Conducting research and teaching on war crimes (broadly conceived) and war.