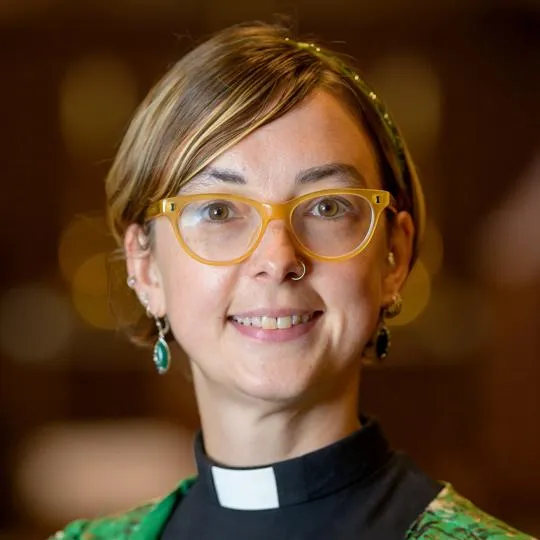 Revd,Dr Jenny Morgans
Anglican priest, and Chaplain to the Denmark Hill campus
Contact details
Biography
The Rev'd Dr Jenny Morgans is an Anglican priest, and Chaplain to the Denmark Hill campus. Her pronouns are she/her and she is an LGBTQ+ ally.
Jenny was ordained in the Church of England in 2016 and worked in two churches in north Lambeth before coming to King's in 2019. Jenny's doctorate was in Feminist Practical Theology, and her research interests include faith and feminism amongst university students. As well as being a Chaplain at King's, Jenny also teaches on a freelance basis at St Augustine's College of Theology in Kent.
Originally from south Wales, Jenny lives in Brighton with her husband Stephen and black cat Satine. She enjoys swimming in the sea all year round, as well as cycling, crafting and going to the cinema.
Publications:
Morgans, J. (2018) 'Reflexivity, Identity, and the Role of the Researcher' in N. Slee, F. Porter, and A. Phillips (eds.) Researching Female Faith: Qualitative Research Methods Abingdon, Oxon: Routledge pp.189-202.
Morgans, J. (2022) 'Emerging Christian Women at Uni: Intersection of Gender and Faith Identities on Campus' in Research in the Social Scientific Study of Religion 32 pp. 147-163.
Morgans, J. (2023) 'Faithing, Friendship and Feeling at Home: Three Women Encounter University Chaplaincy' in A Cocksworth, R. Starr and S. Burns (eds.) From the Shores of Silence: Conversations in Feminist Practical Theology (London: SCM Press) pp. 95-111.