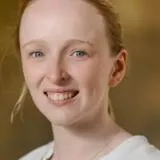 Dr Jenny Russell
Lecturer in Property Law
Contact details
Biography
Jenny Russell is a Lecturer in Property Law at The Dickson Poon School of Law, King's College London.
Jenny holds an MA, LLM and PhD in Law from the University of Cambridge. Before joining The Dickson Poon School of Law, Jenny was the Herchel Smith Fellow in Law at Emmanuel College, Cambridge. Jenny has also previously taught at Wadham College, Oxford and worked for the Law Commission of England and Wales.
Jenny's research focuses on land law, in particular mortgage possession law and its engagement with different conceptions of mortgagor vulnerability. Jenny's PhD focused on this topic, and she plans to develop a monograph from this work in the future. More broadly, Jenny is also interested in how Land Law intersects with other legal fields, including human rights law, equality law and consumer law.
Jenny lectures and gives tutorials on the undergraduate Property Law module at KCL.
Outside of work, Jenny plays competitive netball and enjoys spending time with her husband, family, and friends.
Research interests
Land law
Mortgages
Human rights
Consumer Law
Vulnerability theory
Teaching
Selected publications
Russell, J. (2023) 'Modern Day Mortgages: Moving Beyond the Mortgagee's Right to Possession' in J Gardner, A Goymour, J O'Sullivan and S Worthington (eds) Politics, Policy and Private Law (vol I) Oxford:Hart  (forthcoming)
Russell, J. (2022) 'Custodial Duties in the Court of Appeal', Cambridge Law Journal, 81(3), pp. 474-477 
Boddy, J. and Graham, L. (2019) 'FJM v United Kingdom: The Taming of Article 8?', Conveyancer and Property Lawyer, 2, pp.166-174. 
Discover Jenny's research outputs on PURE.