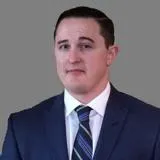 Mr Jeremiah Foster
PhD Student
Contact details
Biography
Jeremiah D. Foster is a federal historian at the U.S Naval History and Heritage Command (NHHC). His primary duties include writing official U.S. Navy ship histories for the command's Dictionary of American Naval Fighting Ships (DANFS) publication and serving as the Assistant Team Lead for NHHC's Oral History program.
Prior to beginning his position at NHHC, Mr. Foster served as a U.S. Air Force NCO and police officer. After leaving the active duty military, Mr. Foster continued his military service as a member of the Air Force Reserve where he worked as an Air Force Reserve Command Historian.
In addition to his professional accomplishments, Mr. Foster holds multiple degrees with specialties in North American History, Global History, Public History and Military History.
He began his studies at King's College in October 2020.
Research Interests
Military History
S. Naval History
Caribbean Piracy in the early nineteenth century
Publications
30 official U.S. Navy ship histories available via DANFS on the NHHC website: https://www.history.navy.mil/
Multiple articles related to U.S. naval history
Thesis
THE U.S. NAVY'S CAMPAIGN AGAINST THE PIRATES OF THE CARIBBEAN, 1822-1825
In the early 1800s the influence of major European colonial powers in the Atlantic world began to fade. The power vacuum that developed allowed for a resurgence in piracy, particularly in the Caribbean Sea, which directly threatened the developing maritime trade networks of the United States. In consequence, the U.S. Navy's West Indies Squadron was tasked with the suppression of piracy in the region. The height of this campaign occurred between 1822 and 1825, when the U.S. Congress passed legislation to give the navy additional funding to fit out a fleet suited to the task. The squadron's subsequent victory remains a point of key historical significance in the establishment of the United States as an emergent political and economic power in the region.
Supervisor
Dr Alan James