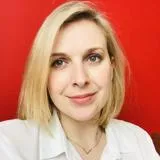 Jessica Eastland-Underwood
Graduate Teaching Assistant
Contact details
Biography
Recipient of a PhD studentship at the University of Warwick in 2020, I am researching everyday understandings of the concept of 'the economy' in the United States and how it mobilises political action. I received my MA in International Politics and Europe from the University of Warwick in 2010 and my BA in International and Area Studies from the University of Oklahoma in 2008. I have spent the last 10 years working in international corporate conferences/events. My supervisors are Matthew Watson and Chris Clarke.
Research
Although my PhD research is U.S. focused, I am more broadly interested in everyday understandings of 'the economy' and democratic action, including:
Everyday political economy
Protest and popular political action
Economic ideology in everyday life
Political rhetoric on the internet and social media
Methods for accessing 'ordinary' political belief
Teaching
Political Economy of Immigration (5SSPP243)
Latest publications
The whiteness of markets: Anglo-American colonialism, white supremacy and free market rhetoric.' 2022. New Political Economy. https://doi.org/10.1080/13563467.2022.2159354
'What was the original intent? The Tea Party movement, the Founding Fathers, and the American welfare state.' Journal of Political Ideologies, 2021. https://doi.org/10.1080/13569317.2021.1956758
Book Review: The Pound and the Fury: Why Anger and Confusion Reign in an Economy Paralysed by Myth by Jack Mosse. LSE Review of Books.