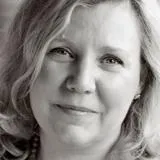 Jill Lockett
Managing Director, King's Health Partners
Co-chair of the Board, King's Global Health Partnerships
Biography
Jill Lockett is Managing Director of King's Health Partners. Jill works across the full King's Health Partners agenda to deliver their strategy and oversees local and international programmes, tracks progress and maintains the culture of partnership. Jill is a member of the King's Health Partners Joint Boards, the CEOs' Group and the Executive.
Jill joined King's Health Partners in 2012, as Director of Performance and Delivery. Prior to this, Jill was Director of the Behavioural and Developmental Psychiatry Clinical Academic Group within South London and Maudsley NHS Foundation Trust. Jill's other previous roles include: National Director of Cancer Waits and Heart Team Capital Programme at the Department of Health, Director of Commissioning in a London Primary Care Trust, and Chief Executive of a primary care organisation.
Jill is also Chair of the Bethlem Museum of the Mind, supporting the reduction of mental health stigma and maintaining public access to a large collection of mental health art and artefacts.