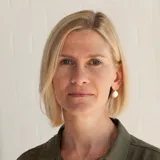 Jo Underwood
Supervising Solicitor & Lecturer in Law
Contact details
Biography
Jo is a supervising solicitor and lecturer in the King's Legal Clinic at the Dickson Poon School of Law. Jo specialises in housing and public law.
Prior to working at King's, Jo led the strategic legal team in the housing and homelessness charity Shelter. Jo has led test cases and third-party interventions on behalf of Shelter in several leading cases concerning homelessness, social security and poor housing. This includes numerous Supreme Court challenges relating to homelessness, the benefit cap and out of area temporary housing placements. Jo also carried out training, policy, campaigning and research activities at Shelter in relation to homelessness and bad housing. Jo led work to assist the charity to develop new and varied ways to use the law to achieve social change.
Prior to joining Shelter, Jo worked in a law centre and a high street legal aid practice in inner city London.