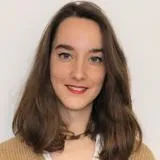 Miss Joana Andrade
Laboratory Technician
Contact details
Biography
I am working at King's College since Aug 2018, currently in the role of Laboratory Technician having responsibilities related to both the NIHR BioResource and the Genomics & Biomarkers Core Facility. 
Having previously worked in industry (within the molecular biology team of a CRO) I arrived at this role with extensive training in qPCR and RT-qPCR, multiplex RT-qPCR, serological titration and cell culture, as well as sample processing and sample management experience.  
Currently, I'm part of the team responsible for managing the NIHR BioResource samples, where I have been heavily involved in the validation of a new LIMS as well as in the extraction, quantification and normalisation of DNA samples in preparation for genotyping or methylation analysis. Recently, I have also been assigned to work on several of Illumina's genotyping assays.