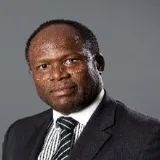 Dr John Bolodeoku
Visiting Senior Lecturer
Contact details
Biography
Dr John Bolodeoku is a Visiting Senior Lecturer in the Centre for Pharmaceutical Medicine Research, Institute of Pharmaceutical Science, School of Cancer & Pharmaceutical Sciences.
Dr Bolodeoku completed his MBBS in 1986 from the University of Ibadan, Nigeria. He then started his post-graduate medical career as a registrar in Chemical Pathology at St Helier Hospital, Carshalton, and St Georges Hospital Medical School, London. He then went off to pursue his doctorate training taking a position at Nuffield Department of Pathology at the John Radcliffe Hospital, Oxford, and subsequently Senior Registrar/Clinical Lecturer at the Department of Chemical Pathology and Human Metabolism at Royal Free Medical School, London. He completed his training in Chemical Pathology and was awarded his completion of specialist training (UK-CCST) in 1998 and is a Fellow of the Royal College of Pathologists. He is an Honorary Consultant Physician at North Hampshire Hospital Hampshire in Cardiology (Lipids), has an MSc in Clinical Biochemistry from the University of London, a DPhil from Keble College, Oxford, and an MBA from the University of Liverpool.
After completing his specialist training, he decided to venture into the Pharmaceutical Industry, starting as a Clinical Research Physician in BIOS - a Consulting and Contract Research Organisation. He subsequently worked for Pfizer, Astellas, Daichi Sankyo, Roche, Biogen, ICON, Lilly, and as Executive Country Medical Director and Compliance Lead, Celgene UK & Ireland. In May 2020, he returned to his consulting and marketing company, JB Consulting MDP Limited.
Dr Bolodeoku held tutorials and lectures for undergraduate medical students in Chemical Pathology for nine years (St Georges Hospital Medical School, the John Radcliffe Hospital, Oxford, and The Royal Free Hospital Medical School). He has been involved in the teaching of postgraduate medical students at the University of London and involved in the setting of examinations and marking of examination answer sheets for final MBBS at the Royal Free. He has been an assistant examiner in Chemical Pathology at the University of London and involved in drawing up the Integrated Pathology curriculum for the Royal Free and University College Medical Schools.
Dr Bolodeoku is a co-author of one textbook in Pathology (Pathology Integrated), with four book chapter contributions, and over 66 publications and 60 abstracts in print.