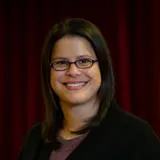 Ms Laura Hart
School Online and Executive Education Manager
Contact details
Biography
Laura Hart joined the Defence Studies Department in June 2016 after relocating to Gloucestershire from London. Previously she held the position of Education Manager in the Defence Studies Department. Prior to that she worked in various positions in Academic Services for King's College London, Imperial College London and Birmingham City University.
Responsibilities
Management of Online and Executive Education across the School of Security Studies.
Co-ordinating the delivery of programme administration support, ensuring standard operating processes and procedures are in place.
Co-ordinating quality assurance processes.
Supporting and advising Programme Directors in the administration and development of new programmes and modules.
Overseeing the management and development of student records.