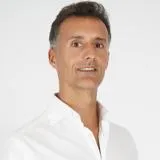 Professor,Dr Jordi Escartin
Visiting Professor of Organizational Behaviour
Biography
Prof. Dr. Jordi Escartín is Visiting Professor at King's College London and Accredited Professor at the University of Barcelona, Spain. He is also Associate at the Center for Leadership and Behavior in Organizations (Germany), and at The Institute of Neurosciences (University of Barcelona). Additionally, he has been an academic collaborator, visiting professor, mentor, and supervisor at prestigious institutions such as ESADE Business School (Spain), Michigan State University (USA), Goethe University Frankfurt am Main (Germany), and EAE Business School (Spain), among others. Jordi has published over a hundred academic and professional books and articles about employee well-being, organizational interventions, and dignity and inclusion at work. With over 2500 coaching hours, he is a Certified Systemic Coach (PCC ICF, EURASYC) who has worked with Entrepreneurs, Founders, CEOs, C Suite leaders, and managers, helping them develop deep insights, expand systems intelligence, and improve group and team performance. He is also a Certified Leadership Facilitator, Trainer, and Consultant, who has successfully assisted CEO's and managers in mergers, expansions, acquisitions, organizational transformations, cultural alignments, and DEI policies. Jordi has worked with a diverse range of clients worldwide such as Accenture, Aktana, Amazon, Bayer, Banco Santander, BBVA, Booking, Caixa Bank, Carrefour, Coca-Cola, Disney, Ebay, Globant, Mersen, Mott MacDonald, Paramount Pictures, Planeta, Procter & Gamble, Sanofi, Scotiabank, Terra Cycle, UNHCR, United Nations, etc. He is also an Advisory Board Member at Sure Valley Ventures, where he coaches, mentors, and advises portfolio companies and their CEOs and founders on strategic decisions, operational improvements, and people matters.
Research Interests
Organizational Behaviour Positive Organizational Psychology Human Resource Management Systems Leadership
Publications
Özer, G. & Escartín, J. (2023). The making and breaking of Workplace Bullying perpetration: A systematic review on the antecedents, moderators, and mediators of perpetration and suggestions for organizations. Aggression and Violent Behavior, 69, 101823, https://doi.org/10.1016/j.avb.2023.101823
Özer, G., Griep, Y., & Escartín, J. (2023). A Matter of Health? A 24-Week Daily and Weekly Diary Study on Workplace Bullying Perpetrators' Psychological and Physical Health. . Int. J. Environ. Res. Public Health, 20, 479.
Gallegos, I., Berger, R., Guardia-Olmos, J., & Escartín, J. (2022). The Effect of Daily Fluctuation of Abusive Supervision over Employees Positive and Negative Emotions, and Recovery Experience. The Spanish Journal of Psychology, 25, E3. doi:10.1017/SJP.2021.49
Özer, G., Griep, Y., & Escartín, J. (2022). The Relationship between Organizational Environment and Perpetrators' Physical and Psychological State: A Three-Wave Longitudinal Study. Int. J. Environ. Res. Public Health, 19, 3699.
Monzani, L., Escartín, J., Ceja, L., & Bakker, A.B. (2021). Blending mindfulness practices and character strengths increases employee well-being: A second-order meta-analysis and a follow-up field experiment. Human Resource Management Journal, 31(2), 1-38.
D'Cruz, P., Noronha, E., Caponecchia, C., Escartín, J., Salin, D., Tuckey, M.R. (Eds.). (2021). Dignity and Inclusion at Work. Springer Singapore. ISBN: 978-981-13-0217-6.