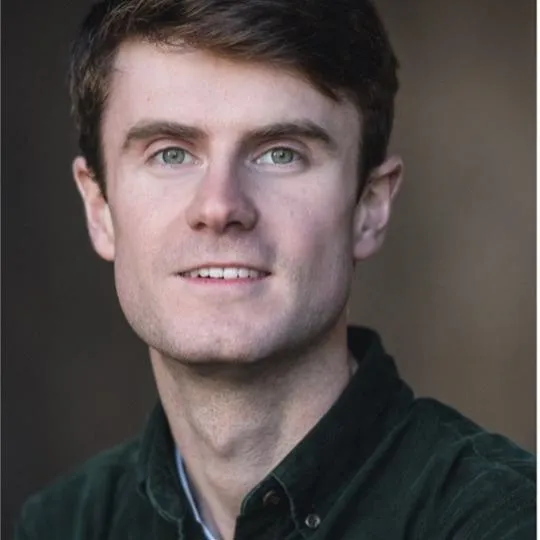 Joseph Prestwich
Lecturer in German
Contact details
Biography
Joseph Prestwich studied German with English Literature as an undergraduate at King's College London and was awarded the Alice Emily Bithell Prize 2015 for his BA performance. This was followed by an MA in Acting at the Guildford School of Acting (awarded 2017), and an LAHP-funded PhD at King's College London (2018 to present).
Joseph also works as an actor and is assistant director of the Arts Council England funded improvisation company ShakeItUp Theatre. He has taught translation at the University of West London and works with the Young Vic Theatre on their theatre-in-education project INNOVATE (2021 – 2022).
Research interests and PhD supervision
Theatre in translation
Intercultural theatre
Anglo-German theatrical exchange
20th- and 21st-century political theatre and performance
European theatrical networks
My PhD thesis looks at Anglo-German theatrical exchange and representations of Germanness in the contemporary British context. I have also spoken at conferences about the Thomas Ostermeier's theatrical adaptations of the work of Didier Eribon and Edouard Louis, and am currently writing a chapter on theatre in Goethe's novel Wilhelm Meisters Lehrjahre.
Teaching
I have taught widely on 20th- and 21st-century German literature, film, and theatre (Kafka, Brecht, Akın, Polat, Yoko Tawada, Christa Wolf), and have taught classes on medieval German poetry and the novels of Goethe.
At King's, I teach on modules across Modern Languages and the Department of Culture, Media, and Creative Industries, with a particular focus on:
the role of art and culture in processes of European integration
representations of camps in the 20th- and 21st-century
Turkish-German cinema
the politics and policies of creative institutions
I also teach German to English translation classes.
Expertise and public engagement
I co-organise the German Department Research Seminars and started regular careers events for post-graduates at King's College London.