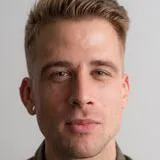 Joshua Bilton
PhD Researcher
Contact details
Biography
Josh is a PhD student within the Department of War Studies, and holds an MA in the History of War from KCL, for which he was awarded a distinction. Josh has appeared on BBC Radio Berkshire talking about his research on the Dambusters Raid (1943), and has published three monographs on the German Army in the First World War with Pen & Sword Books.
Josh has also taught on the BA modules 5SSW2055 War in the Twentieth Century and 4SSW1003 The Experience of War, for which he was nominated for a teaching excellence award (2020/21).
Research Interests
First World War
Masculinity
Gender
British Army
Conscription
Military Identity
Thesis Title: 'Combed out': the military identities of British conscripts on the Western Front, 1916–1919
Abstract
Despite the weight of new scholarship, British conscripts remain neglected in the First World War historiography. Little has been written about their experiences or identities, beyond the traditional representations of them as 'slackers' and 'shirkers'. This thesis addresses this lacuna, examining how the martial identities of British conscripts serving on the Western Front both compared to the volunteers, regulars and territorials of the BEF, and were defined by advances in tactics and weapons technology. It argues that the broader specialisation of the British soldier had a major impact on the identities of these men. Prior to the Somme Campaign, men had identified with the idea of being a soldier, whereas after this point there was a shift in attitudes and British conscripts associated instead with specific professions, identifying as technicians rather than soldiers. This was at odds with the desire of the high command who sought to create a force of soldiers that were multiskilled ('Jack-of-all-trades'), capable of performing a range of functions on the battlefield, should the need arise or casualties dictate.
Supervisors
Professor William Philpott (first supervisor)
Publications
Book Reviews
Tim Bowman, William Butler and Michael Wheatley, The Disparity of Recruitment to the British Armed Forces, 1914–1918 (Liverpool: Liverpool University Press, 2020). Reviewed by Josh Bilton, in Journal of the Society for Army Historical Research, 99(399), Winter 2021.
Christopher Phillips, Civilians Specialists at War: Britain's Transport Experts and the First World War (London: University of London, 2020). Reviewed by Josh Bilton, in British Journal of Military History, 7(3), Nov 2021.