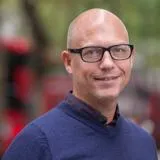 Dr Juan Baeza
Senior Lecturer in Health Policy
Contact details
Biography
Juan Baeza is a Senior Lecturer in Health Policy at King's Business School. His research focuses on health policy analysis. He was awarded his PhD from the University of Kent and studied for his MSc at the LSE.
Juan has examined the impact of various health reform programmes upon the macro, meso and micro levels of different health systems. Although much of his work has focused on the British NHS he has also carried out research in Chile, Mexico, Russia, Sweden, Poland and Australia. He is particularly interested on the impact that health reforms have upon the medical profession and how the medical profession influences health policy development and implementation.
Juan teaches health policy and public policy modules on the MSc in Public Policy and Management and is the director of the intercalated BSc in Health Care Management. He has also taught health and public policy to health professionals and civil servants on a number of executive education programmes both in England and overseas.
Juan's expertise are in the fields of:
Health policy;
Professional relations;
Health care reform;
General practice;
Organisational change;
Implementing research evidence into practice.
His research helps us understand how policies may be interpreted into action by health professionals. Juan publishes in various journals such as Social Science and Medicine, Health Policy, Human Relations and Policy and Politics.
Are you currently accepting PhD students?
Yes