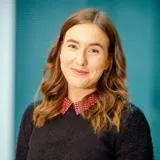 Dr Julia Cook
Clinical Psychologist Lecturer
Contact details
Biography
Julia joined the Social, Genetic and Developmental Psychiatry Centre at Kings College London as Clinical Psychologist Lecturer in 2022. Her work explores neurodiversity-informed approaches to improving and preventing mental health difficulties among autistic people. These approaches have a novel focus on person-environment fit ('fit' between neurodivergent characteristics and non-autistic sociocultural environments). Some of her most recent work investigates the role of compassion, to self, to others, and from others, in promoting mental well-being in autistic people. Julia uses a range of research methods but has a particular interest in developing and adapting qualitative methods for use with autistic people.
Julia also works clinically within the Service for Complex Autism and Associated Neurodevelopmental Disorders (SCAAND) at the South London and Maudsley NHS Foundation Trust. The focus of her clinical work is conducting specialist assessments and interventions for children and young people with neurodevelopmental conditions and complex mental health difficulties.
Julia undertook her clinical training (DClinPsy) at Griffith University (Australia), graduating in 2015. Throughout her clinical career, Julia has worked with autistic people aged across the lifespan in public, private, government, and third-sector organisation within Australia and the UK. Julia completed her PhD investigating autistic people's experiences of masking at University College London, graduating in 2022.
Research Interests:
Autism
Person-environment fit
Self-compassion
Therapeutic alliance
Psychological Intervention
Qualitative and mixed-methods
Teaching:
Julia is the co-leader of the Psychological Approaches to Therapy module on the MSc Developmental Psychology & Psychopathology (DEV-PP). She also provides supervision for DEV-PP students' research dissertations. 
Expertise and Public Engagement:
Julia has delivered talks on various autism related topics to autistic people and their family members, and clinicians around the world. She has also co-authored a book aimed at empowering parents to support their young autistic children to manage anxiety.