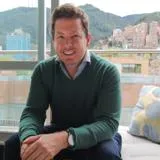 Julian Acosta
Founder and CEO, Cool House
International Marketing MSc, 2014
Biography
Describe your career journey from being a student at King's to being in your current role
I graduated from King's and started a company called Flats 101, focused on international luxury real estate. After a few years I was interviewed by Spotahome, a property technology company, to be their General Manager. This offer didn't go through but gave me the idea to start my own. This is how my new tech company Cool House began.
What's the one thing you enjoy most about your current role?
I love technology, innovation and leading a team of people eager to change the world. We are obsessed with changing the property industry one client at a time.
What have been your biggest achievements in business and your career so far?
Founding two successful companies. Building amazing sales teams. We were recently named –'Most Innovative Real Estate Technology Boutique 2019' by Build Magazine, and Best Real Estate Sales and Marketing Agency at the Latin America Business Awards.
How did your time at King's help with your career journey?
King's is an incredibly multicultural place, where you can learn and change the world at the same time. It taught me to think strategically with a global perspective.
What is the best piece of advice you have for current King's Business School students on achieving success in their careers?
Graduating is only the beginning. Learn through others in your twenties. Enjoy trial and error because in your thirties you should start your own company and work, work, work! Find a day-to-day problem and solve it. Choose your co-founder wisely! Innovate and never stop learning. Think you can change the world and believe it.