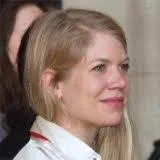 Kate Williams
Visiting Research Fellow
Biography
Kate Williams is Lecturer of Public Policy at the University of Melbourne and Lead Investigator on a ESRC Research Grant (the cultural impact of impact project: 2021-2024), which compares methods and cultures of research impact evaluation across the UK, Australia, and the US. Her previous work, funded by an ESRC Future Research Leaders Grant and a British Academy and Leverhulme Grant, investigated the creation and assessment of value in policy knowledge contexts, including the World Bank, London School of Economics and J-PAL. Kate has published on these topics in Research Evaluation, Policy Studies Journal, Policy and Society, Public Administration, The Sociological Review and other venues.
Prior to joining Melbourne, Kate was a Lecturer in Public Policy at the University of York from 2019-2020. Previously, she was an ESRC Research Fellow from 2016-2019 in the Department of Sociology at the University of Cambridge and a Research Fellow at Lucy Cavendish College, Cambridge. In 2018/2019, she was a Postdoctoral Fellow at the Weatherhead Centre for International Affairs, Harvard University. Kate holds a PhD in Sociology from the University of Cambridge, funded by a Commonwealth Scholarship and the Cambridge Overseas Trust.
For more details, see the ESRC project - 'the cultural impact of impact' and her Google scholar profile.