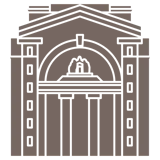 Mr Keqing Zhao
PhD Student in Economics
Contact details
Biography
Project Title:Different types of listed firms have different considerations regarding inefficient investment – Is the incentive of CEO's compensation effective?
Supervisor: Professor Brian Bell, Dr Jack Fosten
Year of Entry: 2021, full-time
Keqing Zhao is a PhD Student in Economics at King's Business School. Keqing holds a bachelor's degree in economics at Central University of Finance and Economics in China and an MSc in Finance at King's College London. Keqing was awarded King's Business School doctoral research studentship and China National Scholarship. Keqing currently studies the incentive of the pay of CEOs.