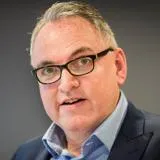 Mr Kevin Dunckley
Executive Fellow, King's Business School
Chief Sustainability Officer, HH Global
Contact details
Pronouns
He/Him
Biography
Kevin is the Chief Sustainability Officer at HH Global. HH Global is a tech-enabled, creative production and procurement partner that delivers big impact for big ideas across the globe.
Kevin developed, and is responsible for HH Global's market leading Innovation with Purpose sustainability program. He has developed an ecosystem of partners including some of the most innovative startups alongside Universities and selected NGOs.
Kevin moderates the award winning HH Global innovations group HH Labs which he formed in 2009, as well as being a member of the Google Cloud Advisory Board, The Forbes AI Executive Advisory Board, A Speaker for Schools, a Mentor to Black Business and an Advisory member of the UN Global Compact UK.