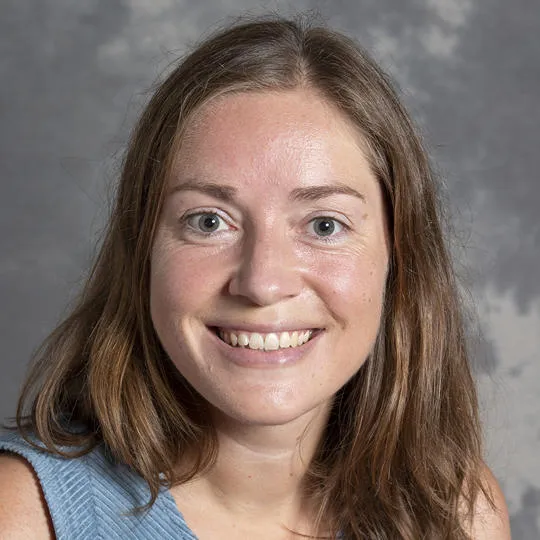 Dr Kimberley Whitehead PhD
Senior Lecturer (Research and Teaching)
Contact details
Biography
Dr Whitehead is a HCPC-registered Clinical Scientist in Neurophysiology. She has a special interest in neuromonitoring technologies applied to neonatal/developmental, critical care and sleep medicine, and epileptology. Her research is highly cross-disciplinary, inspired by ideas from pre-clinical models and fundamental biosciences, and maths and computer science.
Dr Whitehead qualified clinically in 2010. While working in the NHS, she conducted research into seizure disorders. She then moved to the Department of Physiology, Pharmacology and Physiology at University College London (UCL), and completed a PhD in neonatal brain development. In 2019-20 she was supported by NIHR and MRC funding, to develop a statistical model of sleep-wake regulation in infants. Between 2020-2023 she was funded by Brain Research UK to advance understanding of natural repair mechanisms following acquired fetal and neonatal brain injury. This was supplemented by a small grant from the European Cooperation in Science & Technology (COST) Action 'Maximising impact of multidisciplinary research in early diagnosis of neonatal brain injury (AI-4-NICU)', to strengthen a collaboration with Prof Mark Blumberg to quantify sensorimotor behaviour in her cohort. Over that period, she was co-affiliated to UCL's Institute for Women's Health, to apply insights from fetal medicine to her research topic.
From late 2023, Dr Whitehead has been a Senior Lecturer at King's College London, in the Research Division of Applied Technologies for Clinical Care. Dr Whitehead maintains an international profile in Clinical Neurophysiology.
Since 2015 she has served on the Editorial Board for the journal Clinical Neurophysiology Practice. She is a member of the AI-4-NICU working group and grant review panel and co-chair of the EPSRC/MRC-funded UKRI-Network Plus Developmental EEG Reliability taskforce.
She has published scientific articles and commentary in leading journals, such as Cerebral Cortex, eLife, Sleep, and The Lancet, and featured in international media including The Times.
Enquiring about supervision
Dr Whitehead welcomes interest from prospective PhD/post-graduate students in areas centred on or interfacing with her research topics, and is experienced in supervising quantitative projects. She holds large neonatal and infancy datasets, providing opportunities for innovative post-graduate projects addressing developmental medicine.