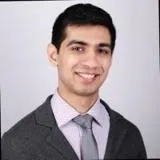 Krish Velkar
Digital Marketing MSc, 2019
Biography
Describe your career journey from being a student at King's to being in your current role
My dissertation opened a few doors for internships and job opportunities in the field I was conducting my research in - Voice Marketing. After having completed an internship in the field, I felt the need for my first job to not be something so extremely specialised. This enticed me to broaden my horizon and look for further opportunities by speaking to senior people in the marketing industry. After this, I realised that the role of a planner in an agency is the way to go. Then, after several interviews, I found myself a job at Ogilvy, Mumbai as a Junior Planner.
What's the one thing you enjoy most about your current role?
The diversity of projects I get is something I really like. One day I am learning about understanding consumers in the automotive industry, and the next I'm looking at fast moving consumer goods (FMCG) and then suddenly I might find myself in the hospitality industry. In a short period of time I am exposed to several industries working with new managers on different projects, which I feel has helped me learn a lot in a short space of time. Yes, it makes you a jack-of-all-trades and master-of-none type but that's exactly what I am looking for early on and this helps me to gain different perspectives.
What have been your biggest achievements in business and your career so far?
In terms of my very short career so far, I would consider completing the double Masters Degree in Marketing (Masters in Marketing at the University of Bath Masters in Digital Marketing at King's College London) as an achievement for me personally. I wasn't the least bit interested in studying whilst at school and only wanted to play cricket professionally, so it's quite different. Also, having got a job at Ogilvy, Mumbai for the role I desired is something I am extremely grateful for and consider an achievement.
How did your time at King's help with your career journey?
My time at King's really helped to spark my curiosity to learn more about different aspects in the field of marketing. I feel learning never stops and it is about being grateful and thankful to those who introduced you to the subject. In terms of work, it has made me realise the importance of always being open-minded while listening to consumers during research. Understanding your consumers while having an open mind and asking the relevant questions is probably one of the most important take-aways for me.
What is the best piece of advice you have for current King's Business School students on achieving success in their careers?
I think understanding yourself first would be the most important thing, as I believe one will excel in the job that they are enjoying doing most. Hence, speaking to as many senior people in your area of interested in for advice would be extremely helpful. Read as much as you can to widen your knowledge about the subject you love most. Also, never feel that a question is too stupid to ask in the field of marketing.
What advice would you give to future students thinking about studying at King's Business School?
There were a few subjects like Research in Marketing and Marketing Analytics that I feel I should have dived deeper into and done all the further readings considering the importance of data today. I would encourage students now to most out of the modules and research areas suggested and available to them.