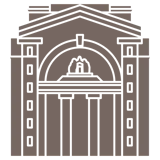 Dr Laura Delaney
Senior Lecturer in Finance
Research interests
Accounting & Financial Management
Contact details
Biography
Laura Delaney joined King's Business School in September 2021 as Senior Lecturer in Finance. Prior to that, she worked at City, University of London. She has a PhD in Economics from Trinity College Dublin and an MSc in Applicable Mathematics from the LSE.
She has been a Fellow of the Higher Education Academy since 2020.
Her research is focussed in the area of decision making under uncertainty, optimal stopping and real options analysis.
She is an Associate Editor at the Journal of Economic Dynamics and Control and Bulletin of Economic Research.
Are you currently accepting new PhD students?
Yes